Hello Kitty Birthday Challenge
Greetings Fellow Crafters,
My baby girl will be celebrating her 19th Birthday on July 18, 2012. With summer being here and kids out of school I know it's hard for many to commit to Blog Hops.
I seriously thought we had our last birthday for last year but she asked her daddy if we were going to have another party and he couldn't say no, LOL.
For one she is the baby of the family and she has done so well with school. I'm very proud of her; she graduated high school at 16. It took a lot of hard work and determination to complete this task. Ruth gave up two summers and went to night school, even when the counselors told her it was not possible. What they didn't understand is you don't tell a young determined teenager she can't do something.
She then went straight to college again, even going in the summer. She has big dreams and we want to make sure she accomplishes everything she wants to do in life. This summer we made her take a break. She has been non-stop since 16. At first, she was not happy about it but now she is enjoying her youth and her summer. Sleeping in, hanging out, and just being a teen.
So with all this being said I would appreciate if the crafty world would join me and wish her a Happy 19th Birthday and if you submit a project via Linky we have several prizes lined up. If I get more sponsors I will add them as I recieve confirmation.
Sponsors:
The Scrapbooking Queen
You can check out her awesome blog:
http://www.thescrapbookingqueen.com/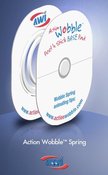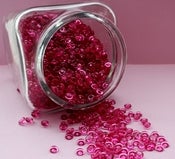 we are giving away
If you would like to mail my daughter Ruth the projects please feel free to do so, just email me at
rosiemini@gmail.com
However, it's not necessary to win. What young girl does not like to receive birthday cards.
We also have a another giveaway once we reach 200, help us reach that goal so close but yet so far
5 wonderful prizes so far up for grabs :)
My daughter will pick her favorite projects we will post winners on July 20th you will have two weeks to claim your prize.